The Marc Newson hourglass celebrates the priceless treasure of every passing moment.
Who is Marc Newson and Why Did He Design an Hourglass?
Marc Andrew Newson is an Australian industrial designer born on October 20, 1963. He is known for his sleek, organic designs in furniture, products, transportation, and other fields. His work features smooth, curved lines and an absence of sharp edges. His iconic Lockheed Lounge chair, designed in 1986, set records as the highest priced work sold at auction by a living designer. Newson has worked with major brands and clients across industries including fashion, manufacturing, and technology. He co-founded a watch company, Ikepod, and an aerospace design firm. Newson has lived and worked in Sydney, Tokyo, Paris, and London.
Marc Newson's work has been acquired by museums worldwide including the Museum of Modern Art (MOMA) in New York.
Newson is part of the "design art" movement blurring the lines between functional objects and sculpture. He is considered one of the most influential designers of his generation and has won numerous awards and honors. Key highlights of his career include innovative furniture like the Lockheed Lounge, streamlined consumer products, aircraft interiors, and collaborations with brands like Apple and Louis Vuitton.
The Hourglass
Two variations of the hourglass were designed, a 10 minute or 60 minute version. The hourglass is blown from a single piece of borosilicate glass, a type of glass known for thermal stability. Inside the hourglass are millions of nano spheres made of stainless steel, each precisely 0.6 mm in diameter. The stainless steel spheres are coated with fine layers of gold and silver. When inverted, the precision steel spheres fall through the hourglass in a captivating, chaotic way as they bounce around.
The combination of advanced materials like borosilicate glass and precision steel spheres along with the mesmerizing movement of the spheres when inverted make the hourglass an engineering feat and visually stunning artwork. Key attributes that demonstrate the engineering innovation include the nano-precision of the stainless steel spheres, the advanced borosilicate glass blown seamlessly, and the visually hypnotic effect created by the bouncing motion of the spheres. The place of origin, Basel Switzerland, is known for its expertise in engineering, science, and precision instruments.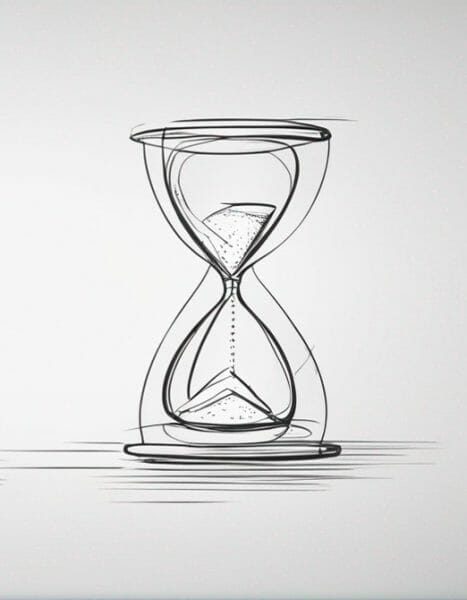 One fascinating thing about this hourglass design — it doesn't use sand, but instead uses tiny copper plated stainless steel ball bearings. An hourglass filled with millions of tiny solid-gold balls had been discussed, before manufacturing began, but then the price for each hourglass might have been over $1 million.
Related Links and Resources