What is the keystone motif? The keystone motif is an architectural design pattern found in many ancient and modern buildings. In this article, we'll explain what a keystone is, and provide several examples.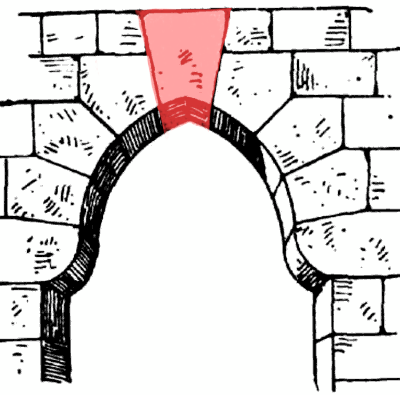 A keystone motif features the classic keystone design of stone arches found in ancient Roman architecture. The keystone is a wedge-shaped stone placed at the very top of a masonry arch.
When a keystone is placed into position, it locks all the other stones in the archway – to keep them from falling or shifting — and allowing the arch to bear weight.
Keystones are a symbol of strength, stability, and quality architecture. Some modern designs utilize the keystone primarily as a decoration, since the keystone is really not needed for the structural integrity of the building.

Architectural motifs are structural or decorative designs and repeating patterns found in the construction of buildings. In music, a motif is a short melodic phrase that reoccurs throughout a song. In works of art, a motif is a noticeable element that appears throughout the work. An architectural motif can be found in the details, or can be the dominant design concept.
---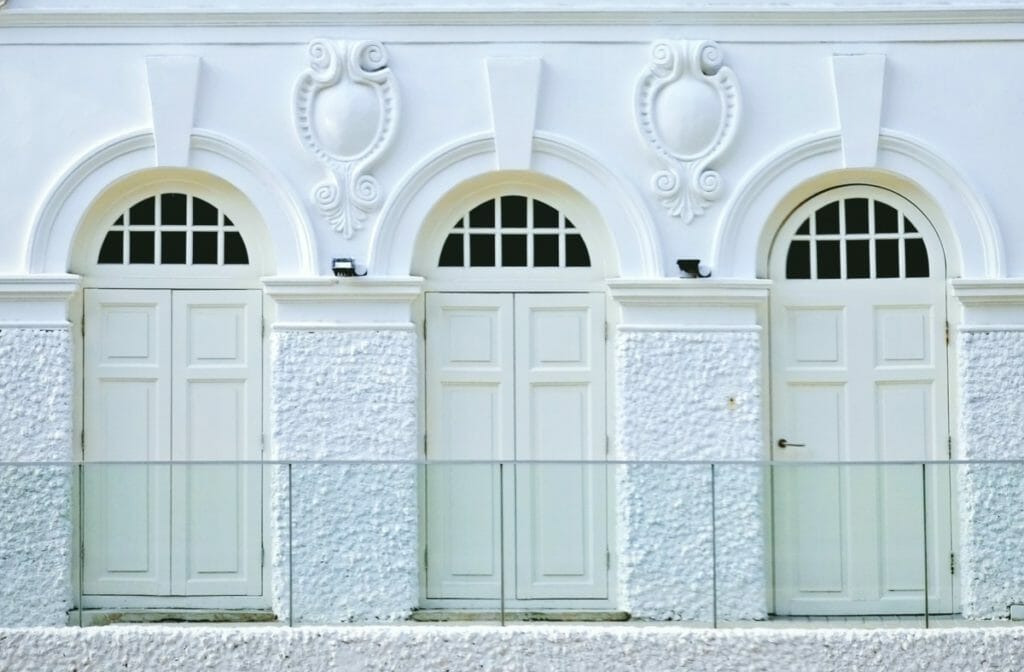 Keystone Motif Examples
In many modern architectural designs, the keystone is not required for the structural integrity of the building. A symbolic keystone provides a classic design flourish to homes.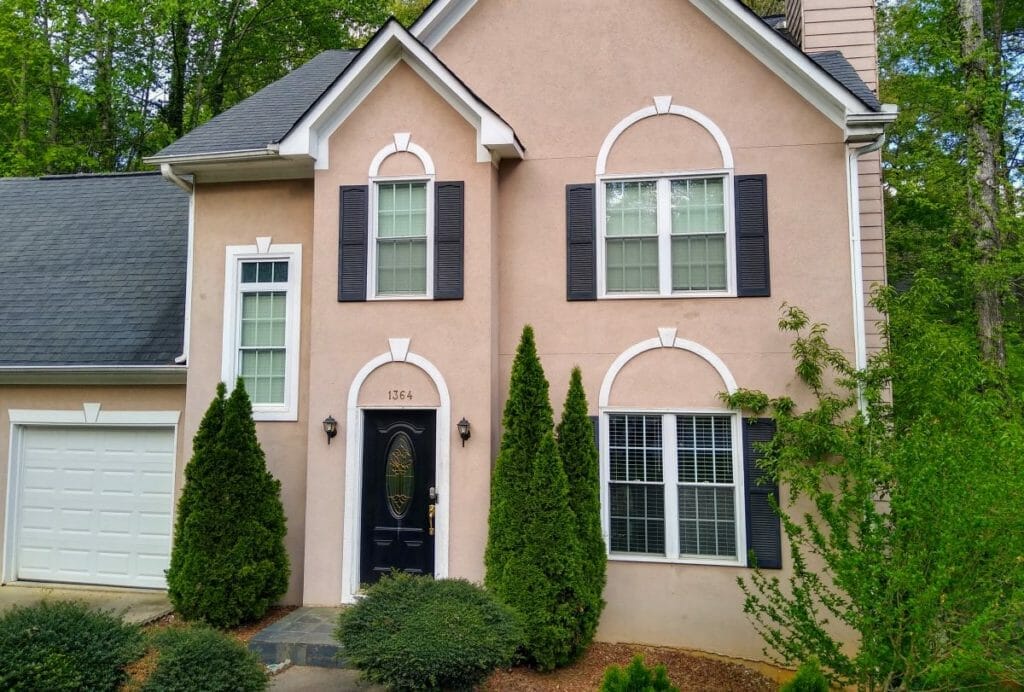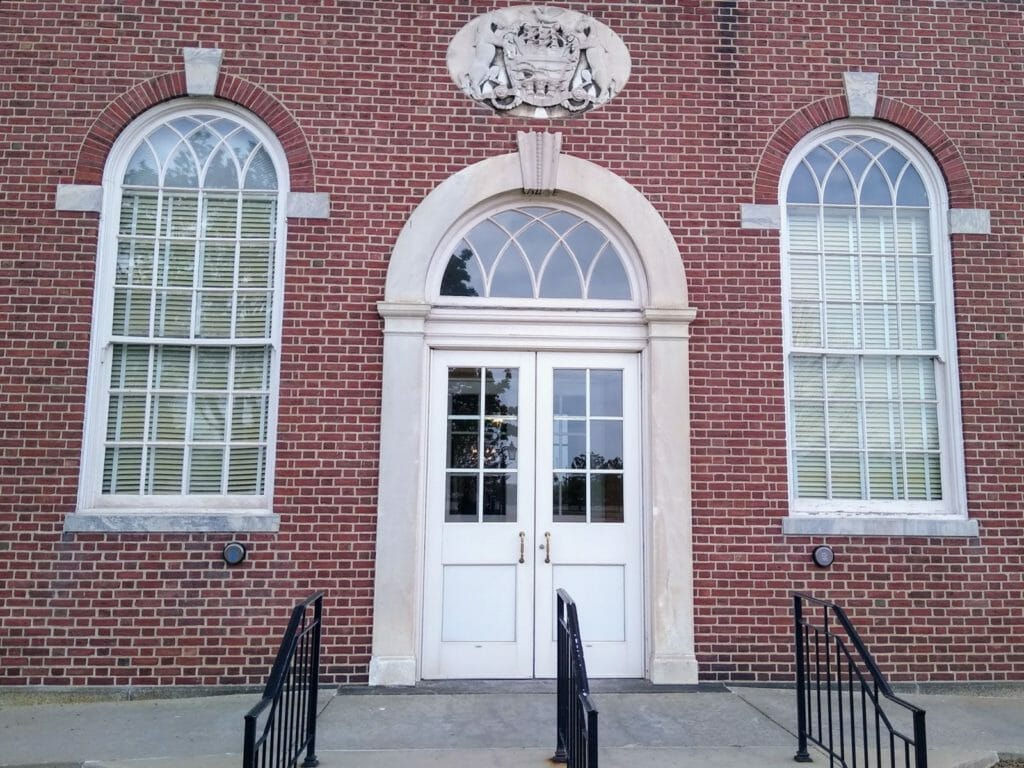 In the photo below, Jane and Doug Vos near the new, front entrance to the Henry Ford Museum in Dearborn, Michigan. The front lobby and movie theatre were designed and built many years after the original museum. However, the new design carries over many aspects of the old design such as the large arched windows with keystones.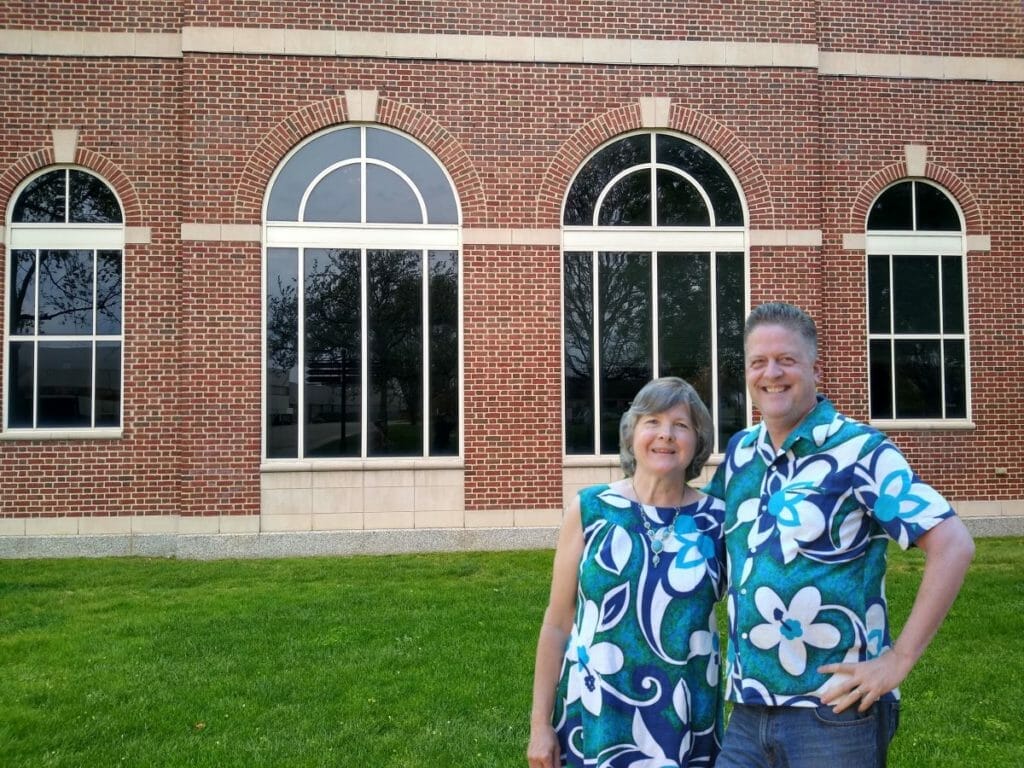 More Examples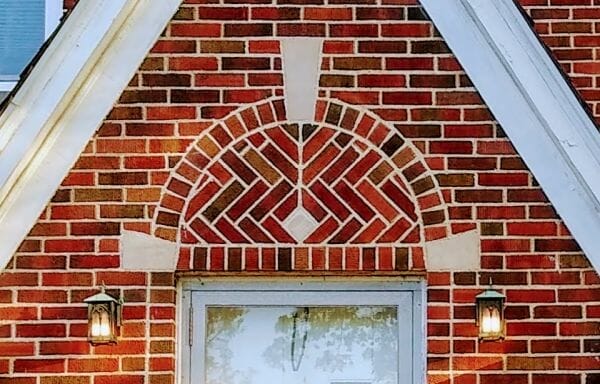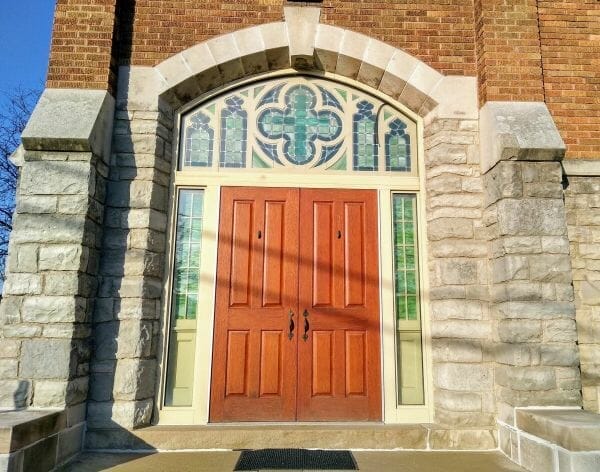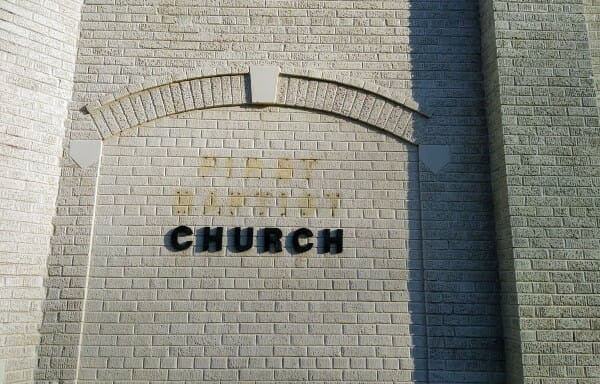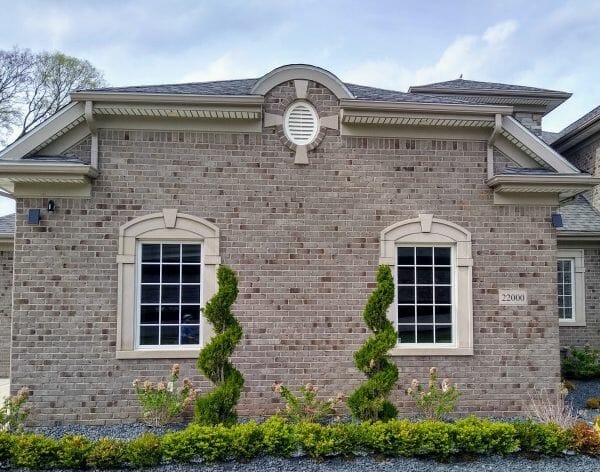 Some sculpted keystones include the faces of people or animals. These are often found in museums and monuments.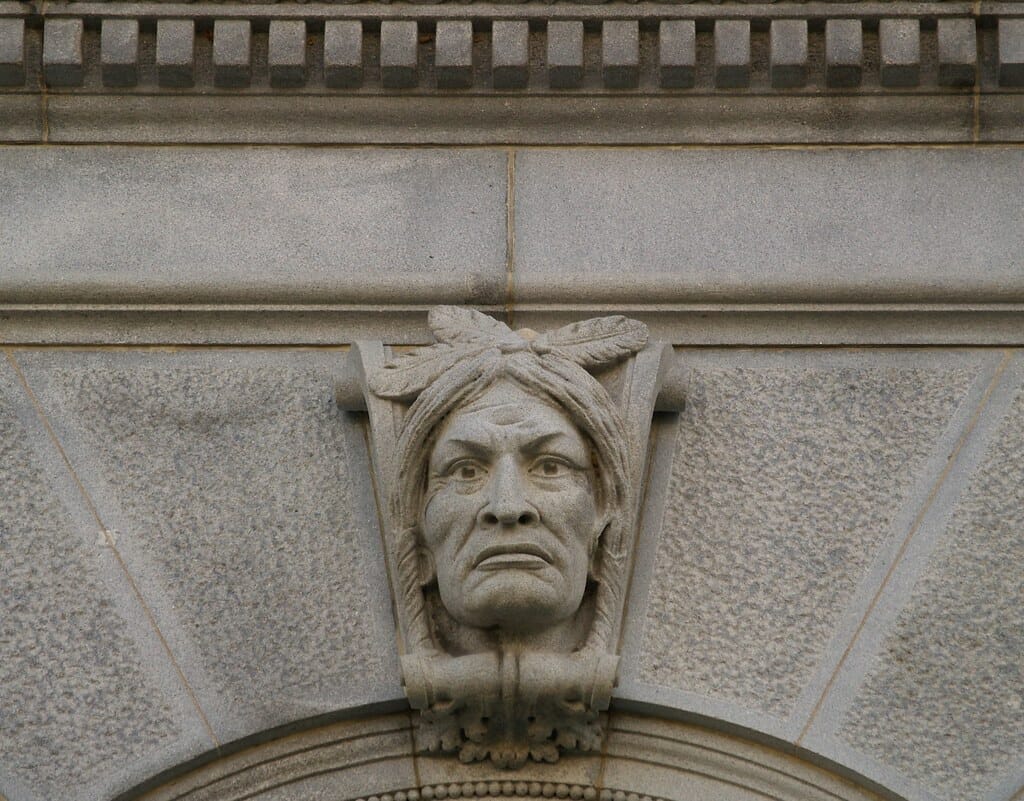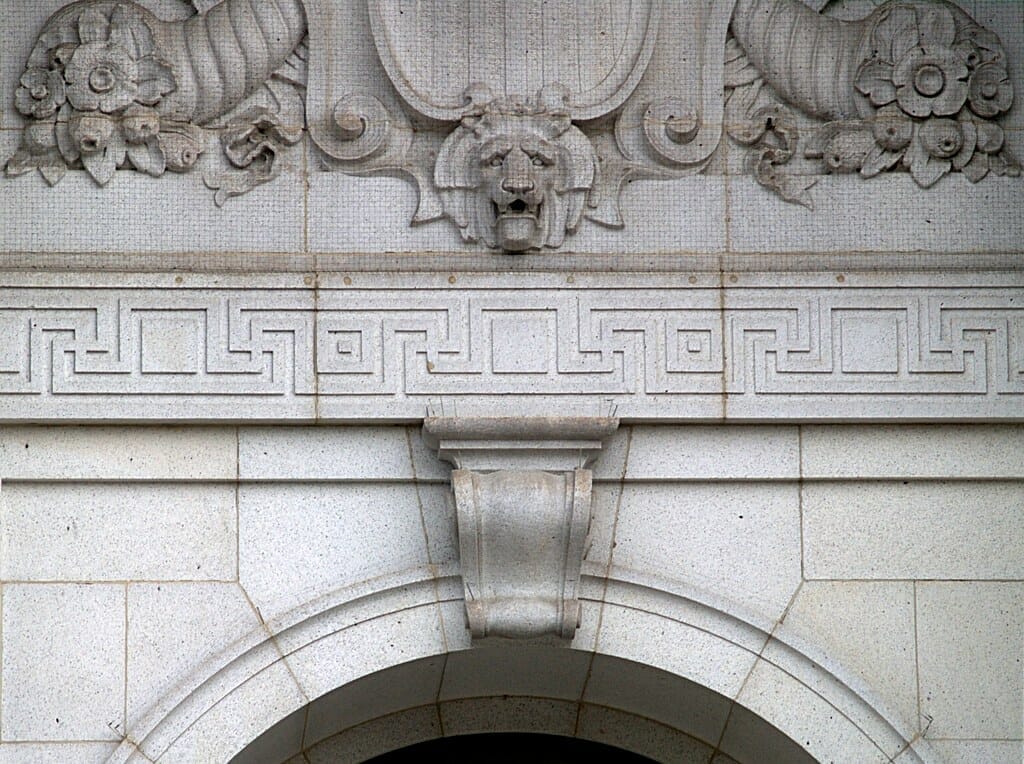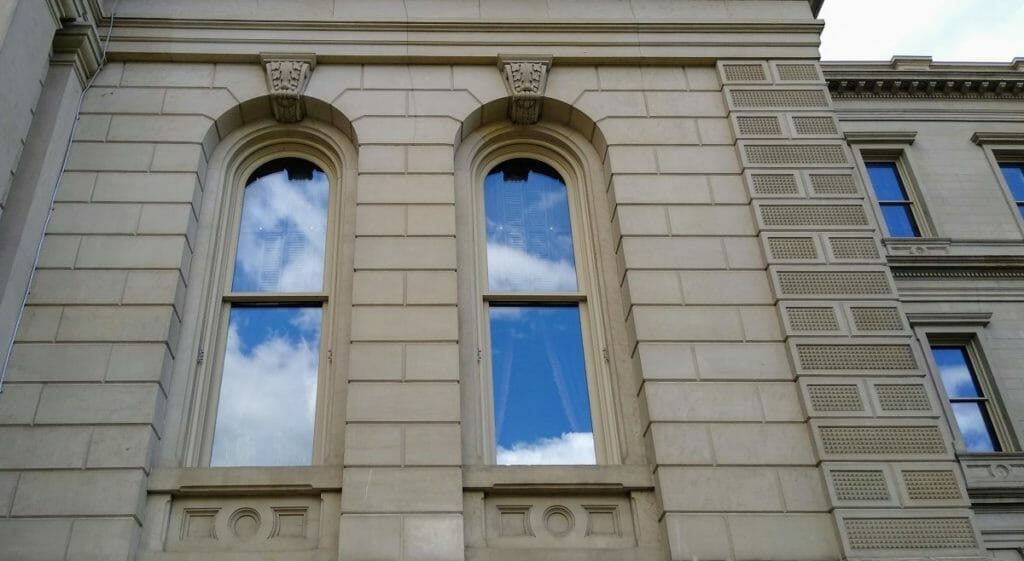 ---
Originally published on April 29, 2021. Updated on May 12, 2021.