Here are some unique keystone faces. Many keystones are flat and plain, but these feature a humanlike face of symbolic or historical figures. Stonemasons install the keystone as the final wedge-shaped stone at the crown of an arch during construction, locking all the stones into position and allowing the arch to bear weight. Anthropomorphic keystones are beautiful and functional, providing aesthetics and structural integrity.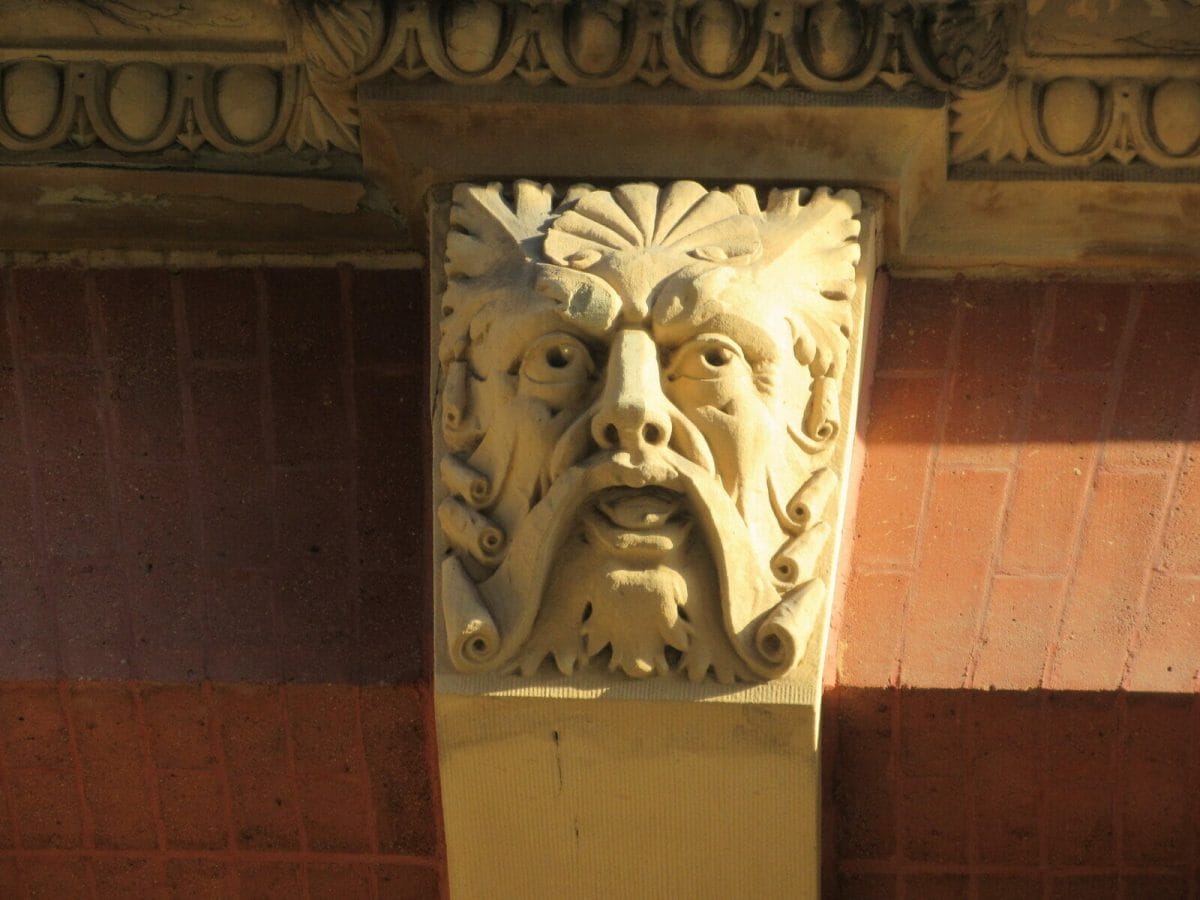 Stonemasons sometimes work with architects to decorate or embellish keystones with carvings of people, animals, and other natural objects. This decorative piece at the center draws attention and emphasizes the importance of the keystone in holding the whole arch together. Keystones transfer the weight of the arch diagonally onto the support structures on either side.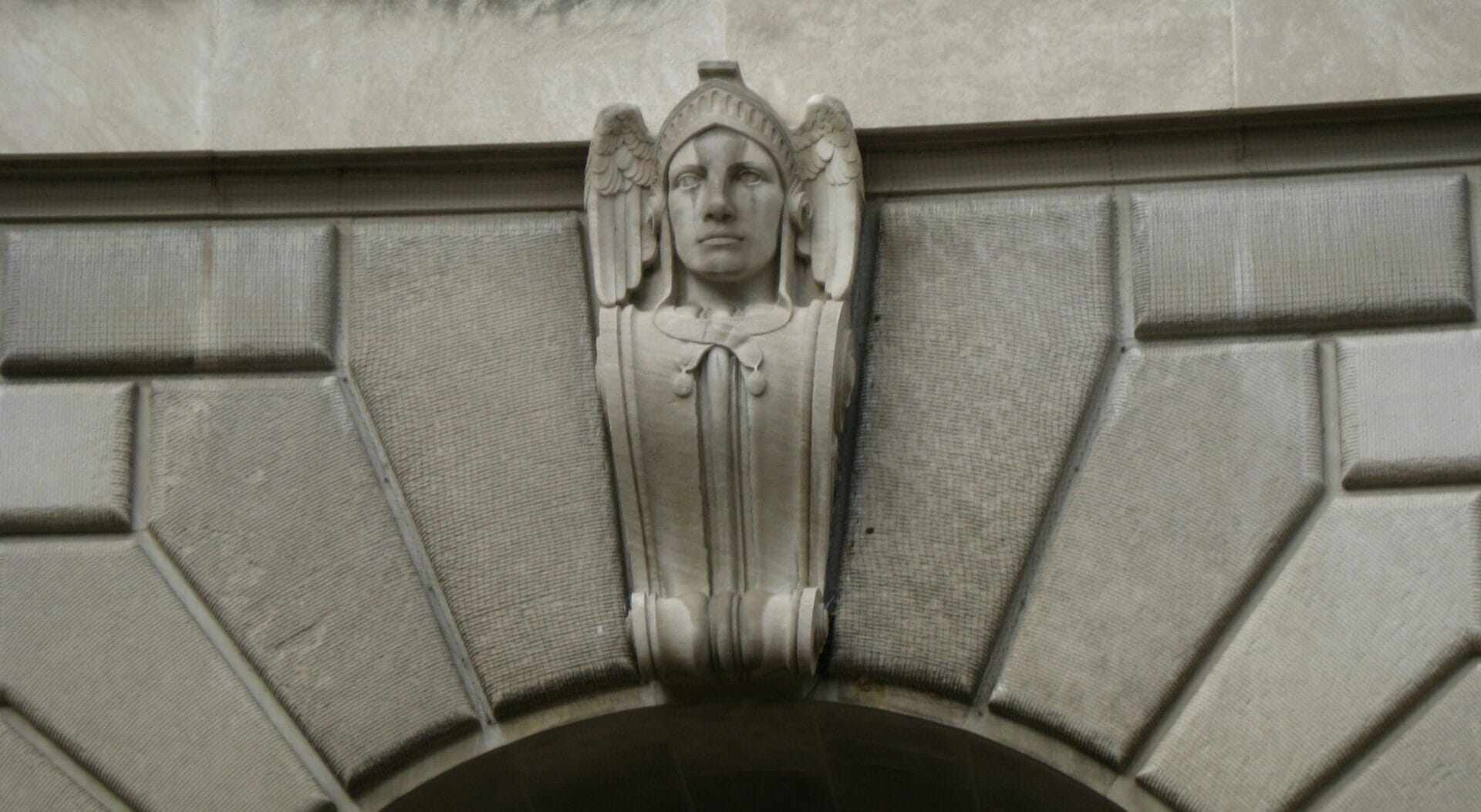 Keystone Motif
Architects and stonemasons symbolically use keystones to represent strength and architectural integrity. They sometimes make decorative keystones using a keystone motif. People also use the term keystone metaphorically to refer to something that holds other parts together.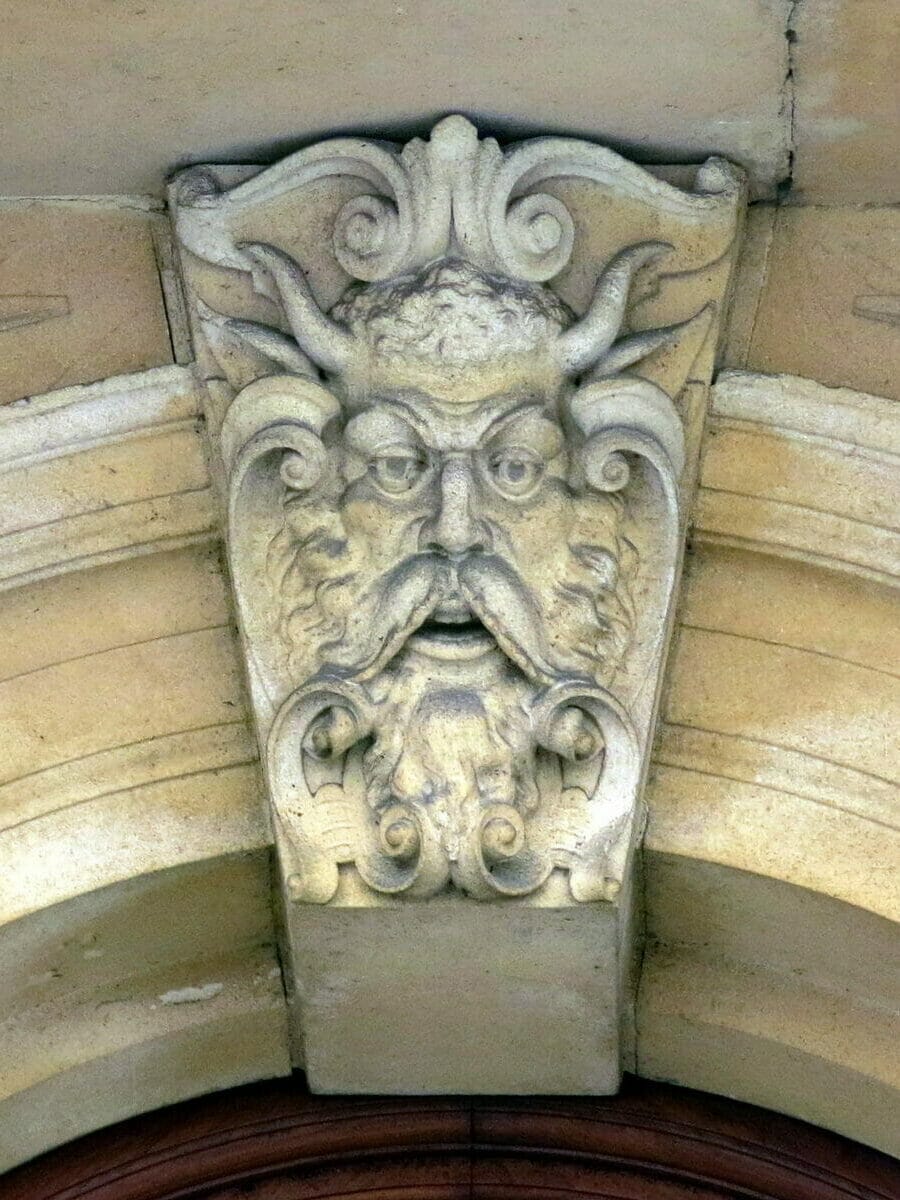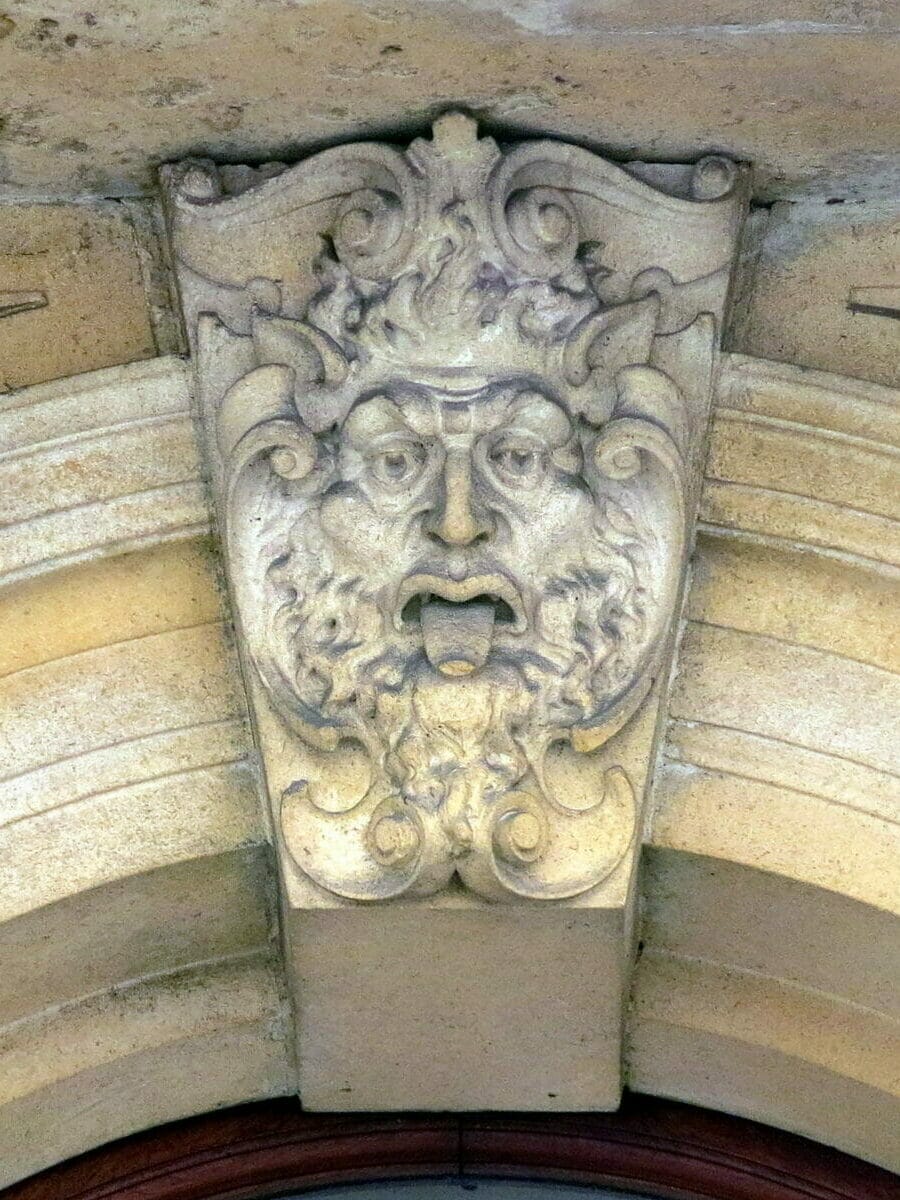 Carved Keystone Faces
Stonemasons carve faces onto keystones for various reasons.
Decoration – The most common reason is simply for decorative purposes. Faces and heads are a common symbolic motif.
Symbolism – Faces can add symbolic meaning. Some cultures believed carving a face warded off evil spirits.
Importance – Adding a face highlights the structural importance of the keystone. It draws attention to the stone that locks the arch in place.
Identity – Faces represent people, so carving a face onto the keystone can be a way of identifying its creator or those involved in constructing the building.
Humor – Some carvings have comical or exaggerated expressions, using the keystone face for a touch of lightheartedness.
Religion – Keystones in churches and temples sometimes depict faces of saints or angels.
In summary, carved keystone faces serve both symbolic and decorative purposes while underlining the significance of the architectural role of the keystone itself. The practice spans many cultures and time periods.
Ugly Keystone Faces
Stonemasons intentionally make some carved keystone faces look ugly or grotesque for several reasons:
Humor – Stonemasons use exaggerated or ugly faces for purposes of humor, absurdity, or even satire.The carvings lighten up the seriousness of the architecture.
Artistic Freedom – Stone carvers were able to express creativity by carving all kinds of faces. Grotesque or ugly faces were a departure from typical graceful human forms.
Intimidation – Fearsome visages of demons, beasts, or warriors could intimidate enemies. It was a sign of power and strength for a fortress or palace.
Warning or Punishment – In churches, some carvings illustrated the consequences of sins, vices or evil. Ugly faces represented punishment, meant to warn the congregation.
Related Links and Resources
Fun with Arches (5 minute video)
Architectural Motifs – Other common architectural patterns.
Keystone People – More keystone faces.