Jimmy Buffett was an American singer-songwriter, musician, author, actor, and businessman. He was best known for his Caribbean flavored island-escape style of music including hits such as "Margaritaville" and "Cheeseburger in Paradise".
Jimmy passed away peacefully on the night of September 1st, 2023 surrounded by his family, friends, and dogs.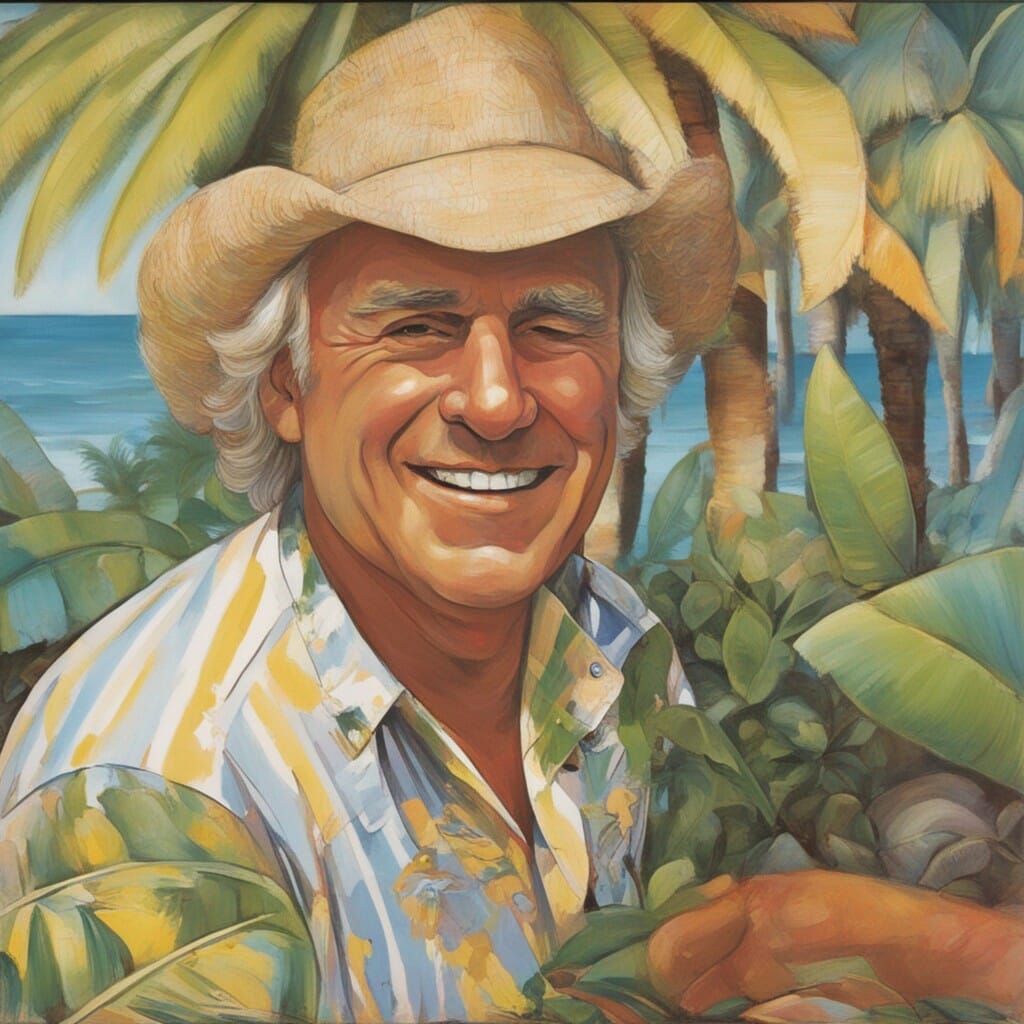 Key Facts About Jimmy Buffett
Born December 25, 1946 in Pascagoula, Mississippi.
Known as the "Godfather of Gulf and Western" music, he recorded over 27 studio albums and multiple live albums.
His music explores tropical and coastal themes.
His 1977 album Changes in Latitudes, Changes in Attitudes contained the hit song "Margaritaville".
In addition to his music career, he founded the successful Margaritaville restaurant chain and LandShark Lager beer brand.
He wrote three fiction novels and two autobiographical books. Several of his songs were adapted into stage musicals.
Buffett had a dedicated fan base called Parrotheads that enjoyed his concerts filled with his easygoing, beach-centric music.
In summary, Jimmy Buffett was a prolific American singer-songwriter known for his Caribbean-inspired music that evokes a coastal, tropical lifestyle. He built a successful business empire around his musical persona.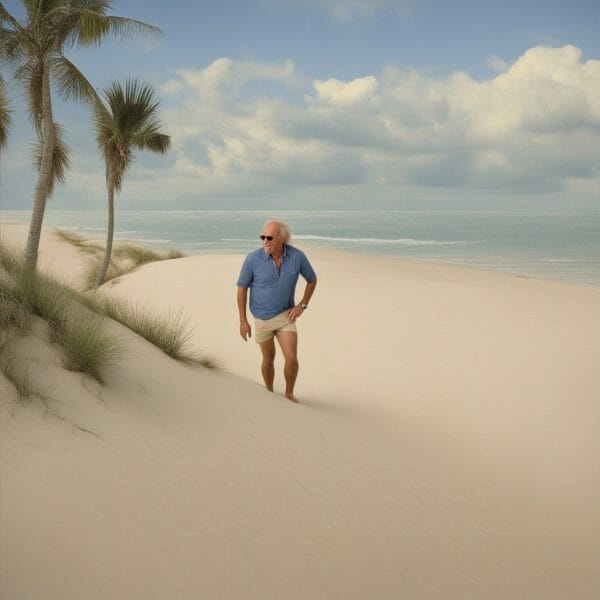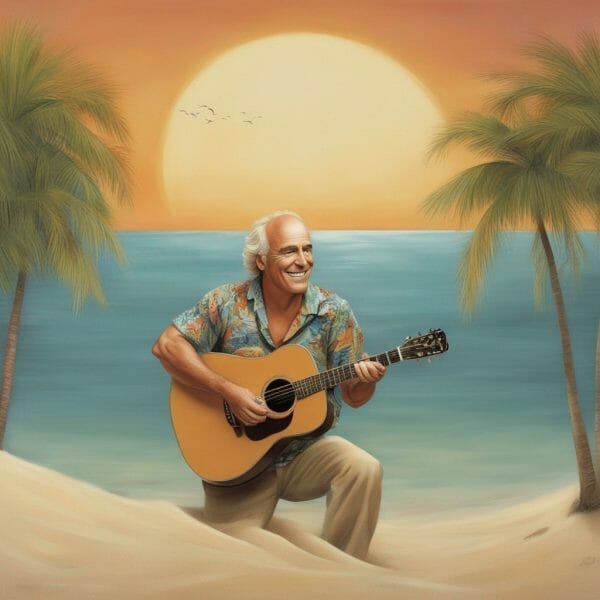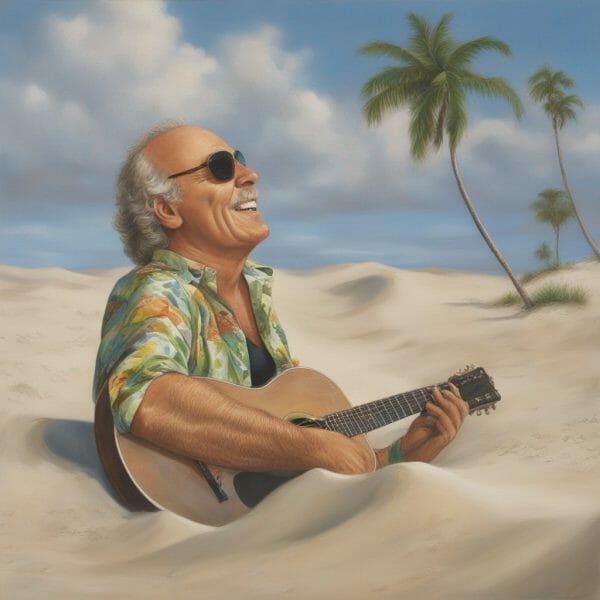 Doug's sandy beach soliloquy: I never bought any of his albums, or attended any of his concerts. However, I still thought Jimmy's life should be remembered in the Sands of Time Art Gallery.
Margaritaville – An Imaginary Beach Town Invented by Jimmy Buffett
Margaritaville, released on Feb. 14, 1977, quickly took on a life of its own, becoming a state of mind for those "wastin' away in Margaritaville", an excuse for a life of low-key fun and escapism for those "growing older, but not up."
The song is the unhurried portrait of a loafer on his front porch, watching tourists sunbathe while a pot of shrimp is beginning to boil. The singer has a new tattoo, a likely hangover and regrets over a lost love. Somewhere there is a misplaced salt shaker.
"What seems like a simple ditty about getting blotto and mending a broken heart turns out to be a profound meditation on the often painful inertia of beach dwelling," Spin magazine wrote in 2021. "The tourists come and go, one group indistinguishable from the other. Waves crest and break whether somebody is there to witness it or not. Everything that means anything has already happened and you're not even sure when."
"It's pure escapism," Buffett told the Republic. "I'm not the first one to do it, nor shall I be the last."
Guitar Shopping In Detroit
Related Links, Sources and Resources