I hope you are finding joy in life. Finding joy is different than finding happiness. We sometimes view words like blessing, contentment, happiness, joy, pleasure and satisfaction as synonyms. However, my experience of joy dives deeper into the unfathomable riches of God's grace and goodness in my life. Happiness is random and circumstantial. Joy is more mysterious, providential and profound. Joy points to something more.
A recent New York Times story spells out the sorrow of our nation in stark numbers — as 2020 draws to a close. "A season typically defined by joy is increasingly defined by grief. The pandemic continued its deadly ascent in America this week, shattering once-unthinkable numbers: a single-day caseload of more than 251,000 new coronavirus infections, 1 million new ones in just five days and more than 3,600 deaths in a single day. The national death toll soared past 300,000 this week."
The third verse of Joy to the World is more meaningful to me this year: "No more let sins and sorrows grow, nor thorns infest the ground; He comes to make his blessings flow, far as the curse is found."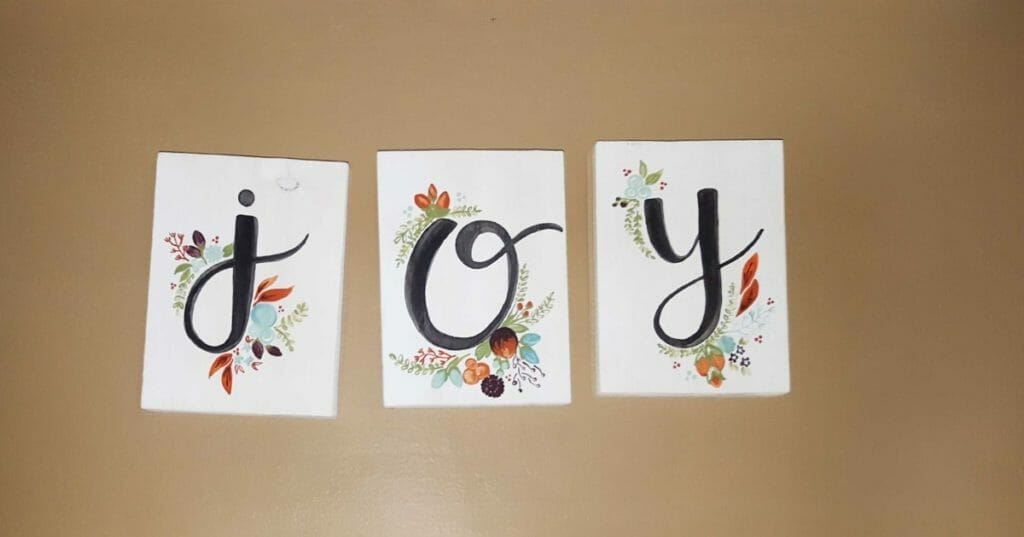 ---
Quotes from C. S. Lewis – Surprised by Joy
C. S. Lewis wrote a book called 'Surprised by Joy' – his autobiography. Here are a few quotes:
"Joy is distinct not only from pleasure in general but even from aesthetic pleasure. It must have the stab, the pang, the inconsolable longing."
"All Joy reminds. It is never a possession, always a desire for something longer ago or further away or still "about to be."
"It is a by-product. Its very existence presupposes that you desire not it but something other and outer."
"In introspection we try to look 'inside ourselves' and see what is going on. But nearly everything that was going on a moment before is stopped by the very act of our turning to look at it."
"Joy itself, considered simply as an event in my own mind, turned out to be of no value at all. All the value lay in that of which Joy was the desiring. And that object, quite clearly, was no state of my own mind or body at all."
"Joy must be sharply distinguished both from Happiness and Pleasure. Joy (in my sense) has indeed one characteristic, and one only, in common with them; the fact that anyone who has experienced it will want it again … I doubt whether anyone who has tasted it would ever, if both were in his power, exchange it for all the pleasures in the world. But then Joy is never in our power and Pleasure often is."
Finding Joy vs. Pleasure or Pain
Lewis wrote 'The Problem of Pain' in 1940, and 'Surprised by Joy' in 1955. He died in 1963.
In 2014, someone discovered a handwritten letter from C.S. Lewis to a Mrs. Ellis – in a copy of Lewis' book: 'The Problem of Pain'. The letter briefly discussed the definition of joy:
"Real joy … jumps under ones ribs and tickles down one's back and makes one forget meals and keeps one (delightedly) sleepless o' nights. It shocks one awake when the other puts one to sleep. One second of joy is worth 12 hours of pleasure."
"… the physical sensations of joy and misery are in my case identical… Don't you know the disappointment when you expected joy from a piece of music and get only pleasure: Like finding Leah when you thought you'd married Rachel!"
---
Finding Joy In A Simple Life
Paola Merrill is an artist and teacher known as the Cottage Fairy. She reminds me of my daughters.
The Cottage Fairy talks about finding joy in a simple life.
"Every weekday I shut down my classroom — going through the same routine of wiping tables and chairs; resetting the children's activities and reflecting on the day. My life often feels quite ordinary."
"I aspire to live quietly. Working a job that serves my community and pursuing my hobbies without worrying
about success as defined by someone else's standards… My life is full of routines and inconsequential moments. But when magnified they become far more meaningful. Holding my student's hand. [She's a pre-school teacher.] The raindrops on a spider's web. The smell of freshly grated beeswax. Even something as mundane as bringing my own bags to the grocery store. Little experiences like these are what make up most of my life and consequently it makes sense to find beauty and purpose in them."
Finding Joy – Too Good To Be True?
I have to admit that I find the Cottage Fairy's videos enchantingly beautiful. She seems to find contentment, satisfaction and a sense of purpose in living a simple life. Her water color paintings are amazing. The videography and soundtracks are very well done — capturing close ups of wild flowers and 'magical moments'. But is this (in reality) just another Christmas in Connecticut story? Are the Cottage Fairy videos too good be true? Just an escape for weary home-school moms? (I don't know the answer.) It's something to ponder, as you reflect on finding joy in 2020 — and beyond.
The author J. R. R. Tolkien (friend of C. S. Lewis) said this about joy: "The consolation of fairy-stories, the joy of the happy ending; or more correctly of the good catastrophe, the sudden joyous 'turn' (for there is no true end to any fairy-tale): this joy, which is one of the things which fairy-stories can produce supremely well, is not essentially 'escapist'… In its fairy-tale — or otherworld — setting, it is a sudden and miraculous grace: never to be counted on to recur. It does not deny the existence of catastrophe, sorrow and failure: the possibility of these is necessary to the joy of deliverance; it denies (in the face of much evidence, if you will) universal final defeat… giving a fleeting glimpse of Joy."
"When I want more joy, what I'm really wanting is more Jesus. Joy is simply the signpost that points us to Jesus." ~ Dawn Klinge
---
Psalm 16:11 (ESV) says: "You make known to me the path of life; in your presence there is fullness of joy; at your right hand are pleasures forevermore."
---