There are many beautiful homes in Dearborn, Michigan. In this article we'll look at some examples, with photographs provided by Doug Vos, a longtime resident of Dearborn.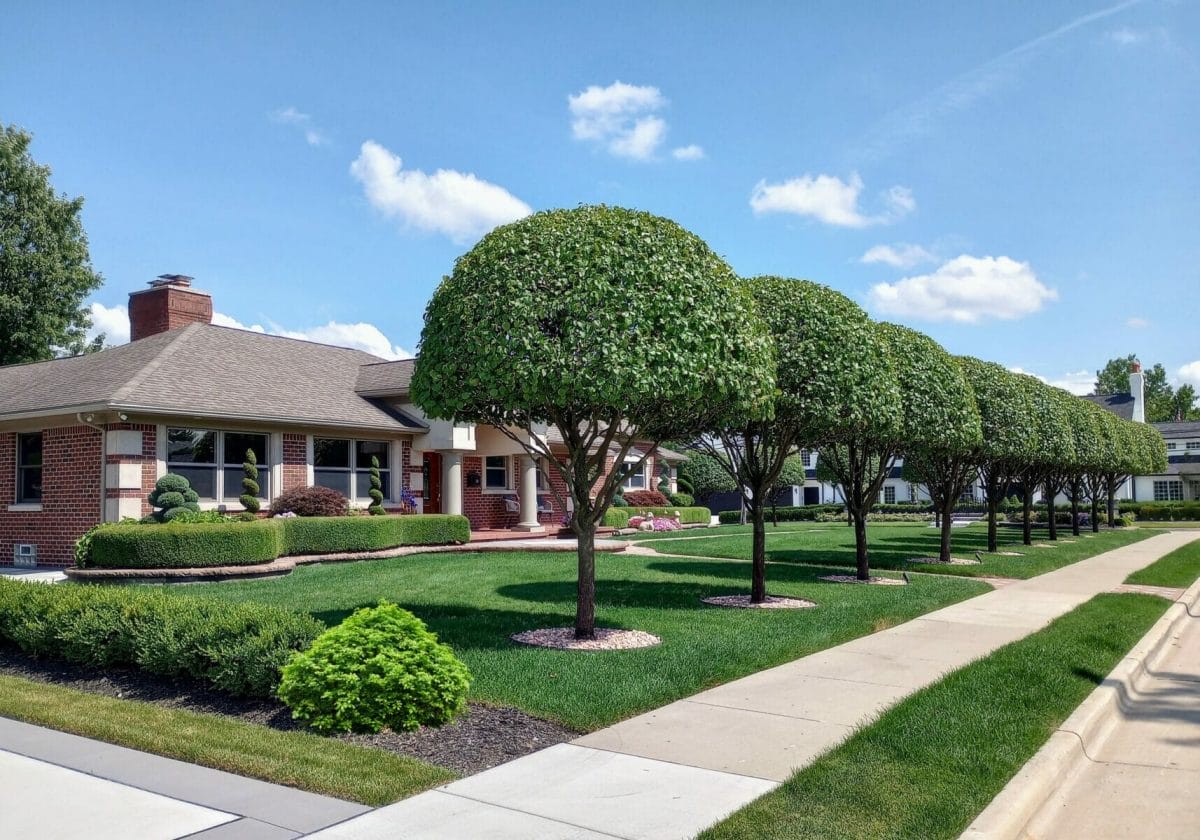 Recently Built Mansions – Newer mansions with modern designs and amenities have been built along Dearborn's riverfront and in affluent enclaves. These showcase contemporary luxury living and architecture.
Ford Homes Historic District – These homes were commissioned by Henry Ford in 1919 and 1920 to provide housing for Ford Motor Company workers. They exhibit English cottage and American Colonial Revival styles. The homes are well-maintained and create a historic neighborhood charm.
Dearborn Hills Historic District – This district contains many beautiful custom homes in Tudor, Mediterranean, Colonial, and prairie style architectures dating back to the 1920s. The curving tree-lines streets are part of the original Olmsted Brothers designed subdivision. (Examples will be provided in another article.)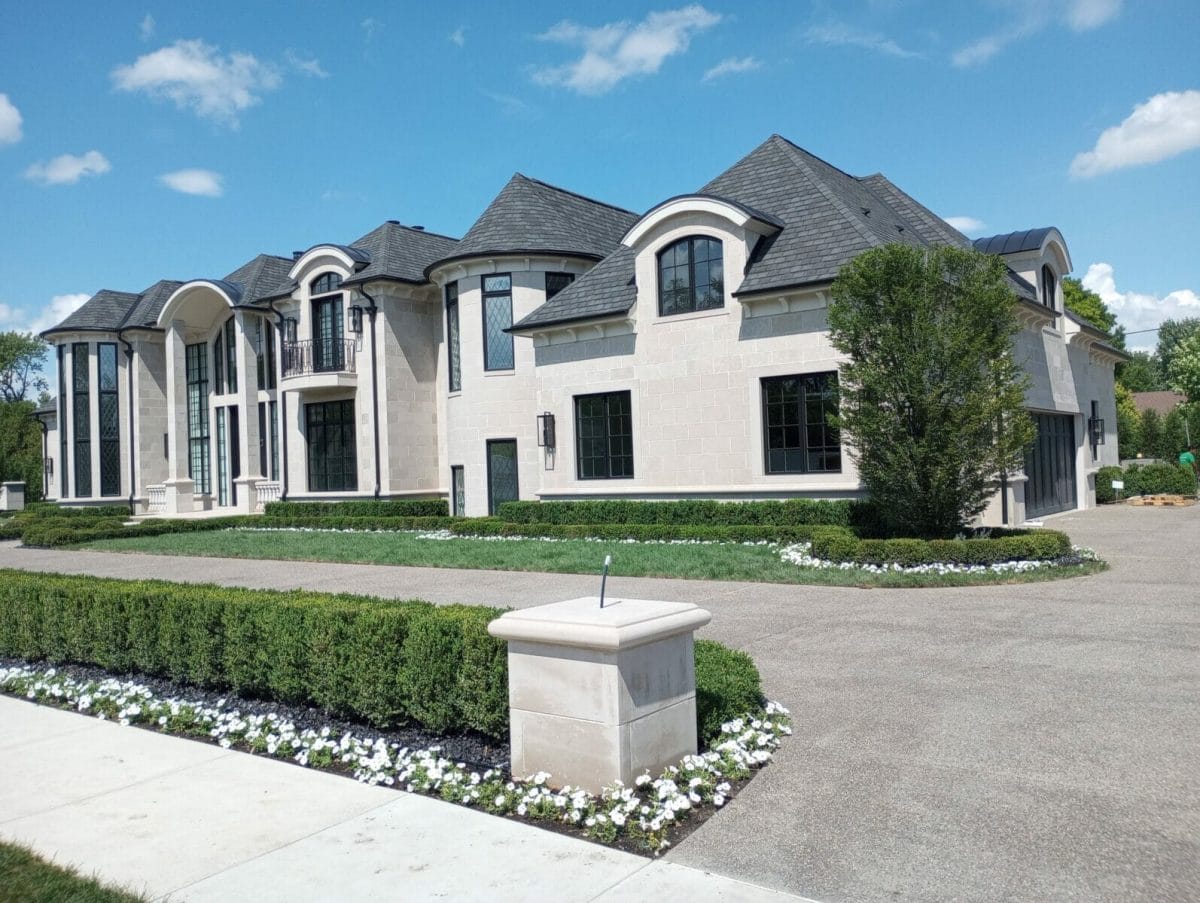 Modern Mediterranean Style Mansions
Dearborn's entrepreneurial and affluent middle-eastern population is influencing the architecture and construction of new homes. You can see it in the Mediterranean style and classic architectural motifs — e.g. pillars, arches, and keystone motif.
Rounded arches above doors, windows, and entryways are a signature detail of Mediterranean style architecture. Stone archways often connect interior and exterior spaces. Heavy wooden doors, often arched or embellished with ironwork, set a dramatic entrance. Landscaping with carefully sculpted shrubbery, gardens, exposed stonework, tile work, and occasionally fountains — create a lush outdoor environment. The overall look exudes old-world charm, and romance, inspired by Mediterranean countries like Italy, Greece, and Lebanon.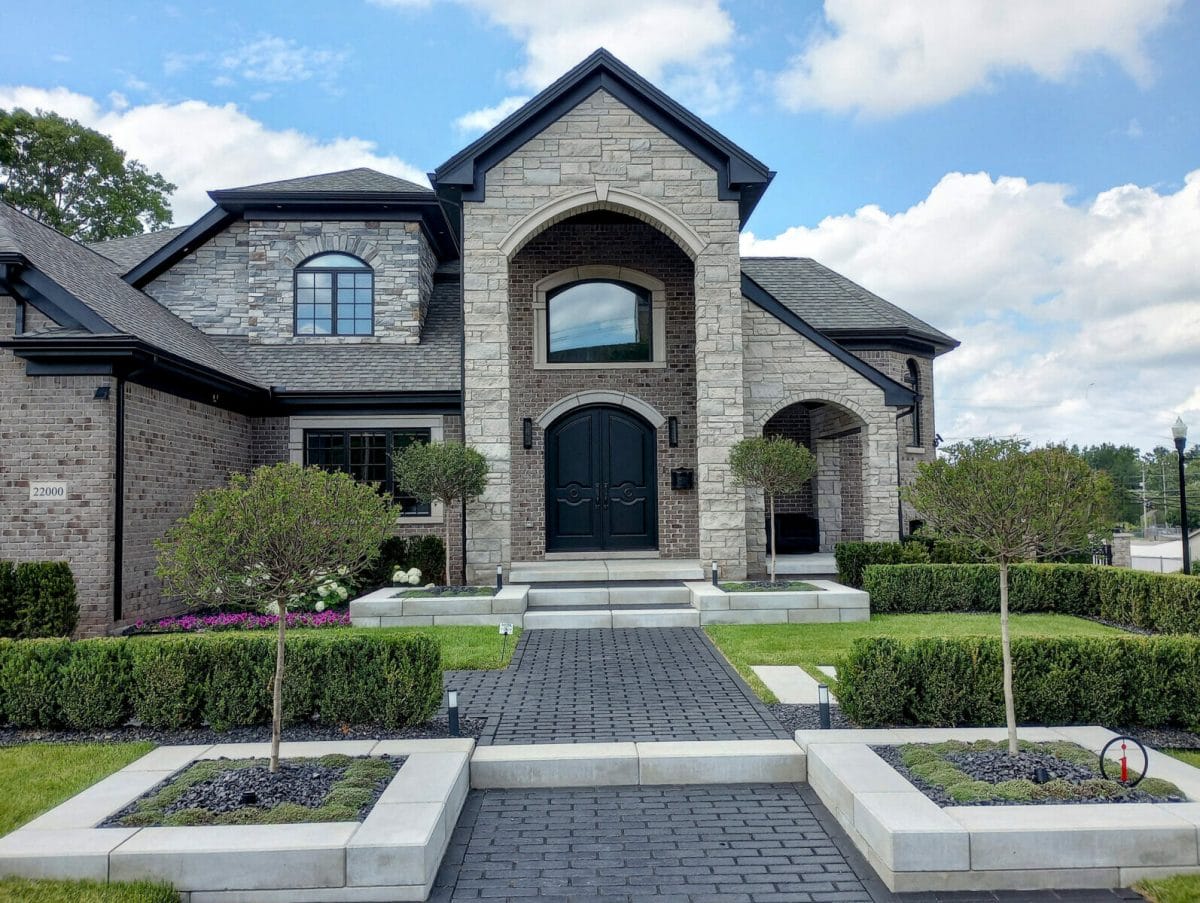 The 'Imagine' home was built several years ago, and was recently upgraded with new landscaping in the front yard, and a new backyard inground swimming pool. It's one of many beautiful homes in Dearborn, Michigan, located near Michigan Avenue and Dearborn's vibrant downtown restaurant district.
Design Features of Beautiful Homes in Dearborn, Michigan
A cohesive architectural style and detailing gives the home character and visual interest. Attractive landscaping, a welcoming entryway, exterior lighting, and other details enhance the home's curb appeal. Symmetry and proportions: A symmetrical facade with balanced windows, doors, and other elements creates a harmonious look. High-quality materials like wood, stone, brick, and stucco add texture, patterns, and durability to create an attractive exterior. Abundant natural light, window trim and shutters, arched doorways, and other notable windows/doors add style. An interesting roof shape with gabled, hipped, or curved elements makes a statement. Dormers, chimneys, and other roof details add visual appeal.
Older Homes in Dearborn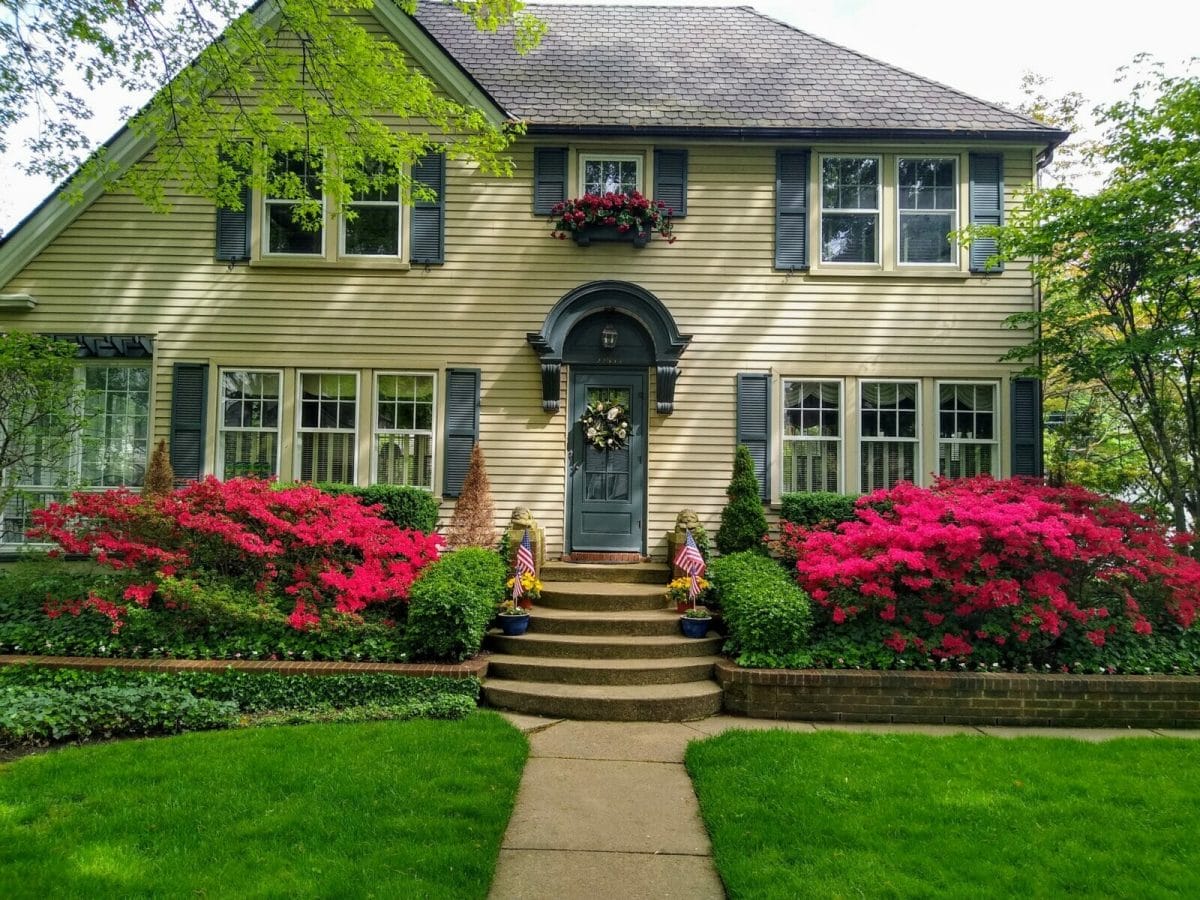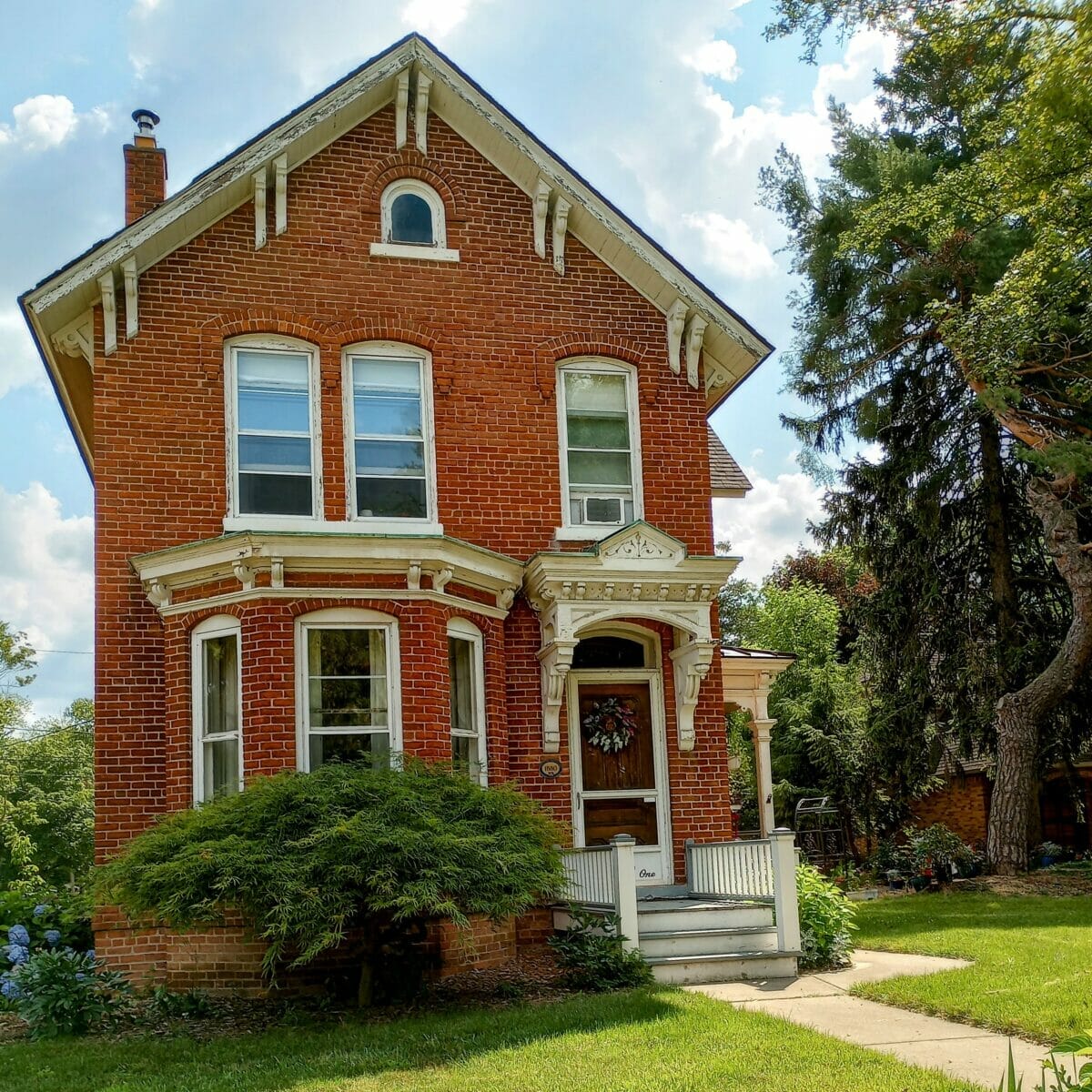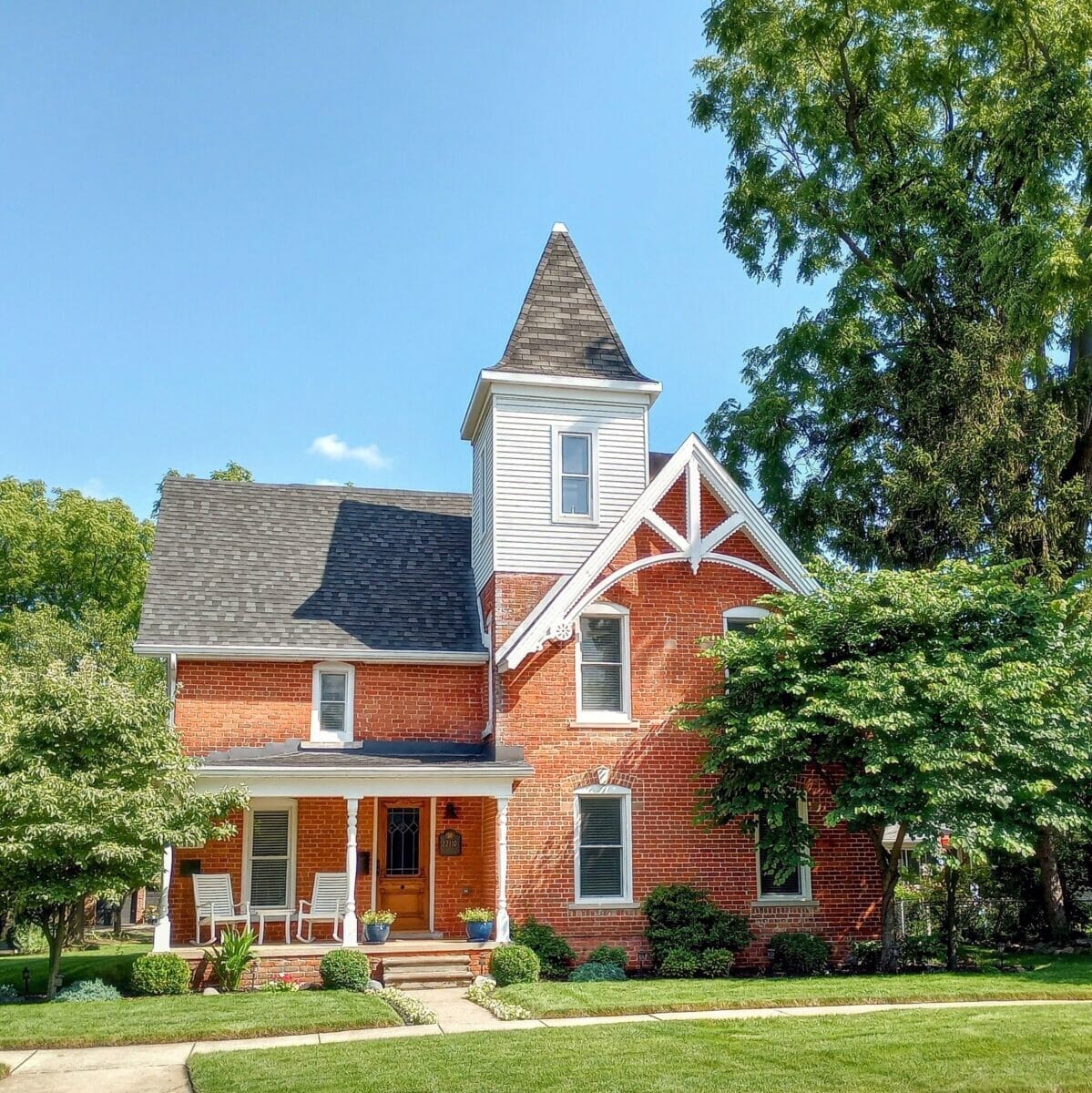 Landscape Architecture
A common feature of all these beautiful homes in Dearborn, Michigan is the attention to landscape architecture.
Landscape architects work at various scales from garden or site level design to regional land planning and urban design. Their work often overlaps with related disciplines like architecture, civil engineering, ecology, and urban planning.
Landscape architecture can greatly enhance the beauty and value of homes in several ways. Well-designed gardens, planting beds, trees, and hardscapes like patios and pathways can provide an attractive setting around the home and establish a cohesive aesthetic. This creates curb appeal and a welcoming environment. Thoughtful landscape design can frame and accentuate the home's architecture, draw attention to special features, and help the home fit harmoniously into its surroundings. In essence, a well-designed landscape extends the home's livable space outward, provides an attractive transition from house to surroundings, and allows the residents to fully enjoy their property in comfort and beauty.
---
Related Links and Resources
---
About the Author
The author of this article, Doug Vos, is a longtime resident of Dearborn, Michigan and was formerly editor and publisher of the Dearborn Free Press (which ceased publication several years ago). Doug enjoys photography and dabbles in architecture as a hobby.
If you enjoyed this article you can buy Doug a cup of coffee to encourage him.