Hello, I'm Doug Vos. I'm an Internet media strategist and publisher, currently living in the Motor City.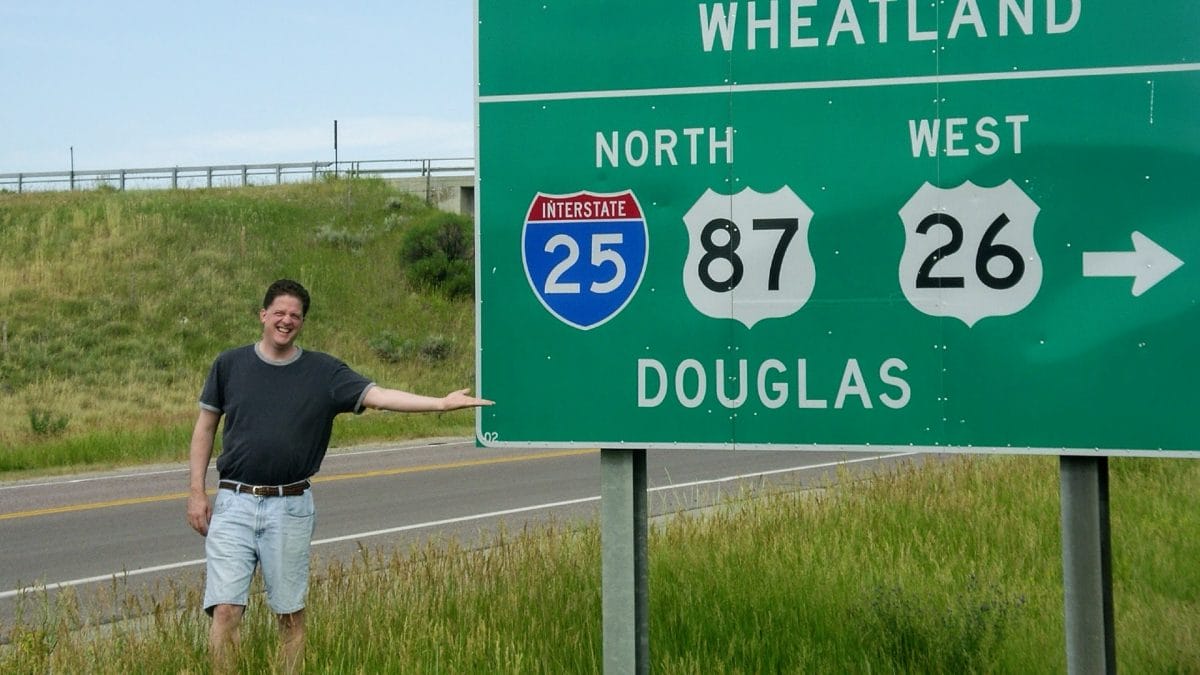 DougVos.com is the official website of Douglas J. Vos
I've been happily married to Jane (my high school sweetheart) for over 40 years. We have 5 children and over a dozen grand-children.
I was an IT Systems Architect, Network Designer, Web Developer and Big IT guy for 20 years, working with EDS and HP (mostly on the General Motors account) — from 1988 to 2008.
Back in the day (1978-1984) I studied anthropology, linguistics, Bible and theology at Kuyper College. Later on I picked up a few computer language courses.
I'm an amateur guitarist, singer and song-writer — and I enjoy photography. (These are hobbies I'm not very good at, but enjoy from time to time.)
Jane and I have been members of Oakland Hills Community Church for many years, and I've been privileged to serve as an ordained Deacon for over 30 years. I've have been blessed to lead a Financial Peace University class a couple times. It's been amazing to watch the transformation in people's lives when they are no longer slaves to debt.
I'm an innovator and entrepreneur. In 1996, Jane and I founded IX Publishing. In 2009 we launched Five More Talents — a web design firm that help churches, ministries and non-profits. I'm also the publisher for The Aquila Report.
Connect On Social Media
Follow me on Alignable, DeepDreams, Facebook, Flickr, Gab, GitHub, GoodReads, Imgur, Instagram, Instapaper, LinkedIn, MeWe, Mix, NextDoor, Notion, Pinterest, Tumblr, Twitter, Unsplash, and YouTube. There's not much happening on some of these social links, but they do provide some interesting biographical and historical information.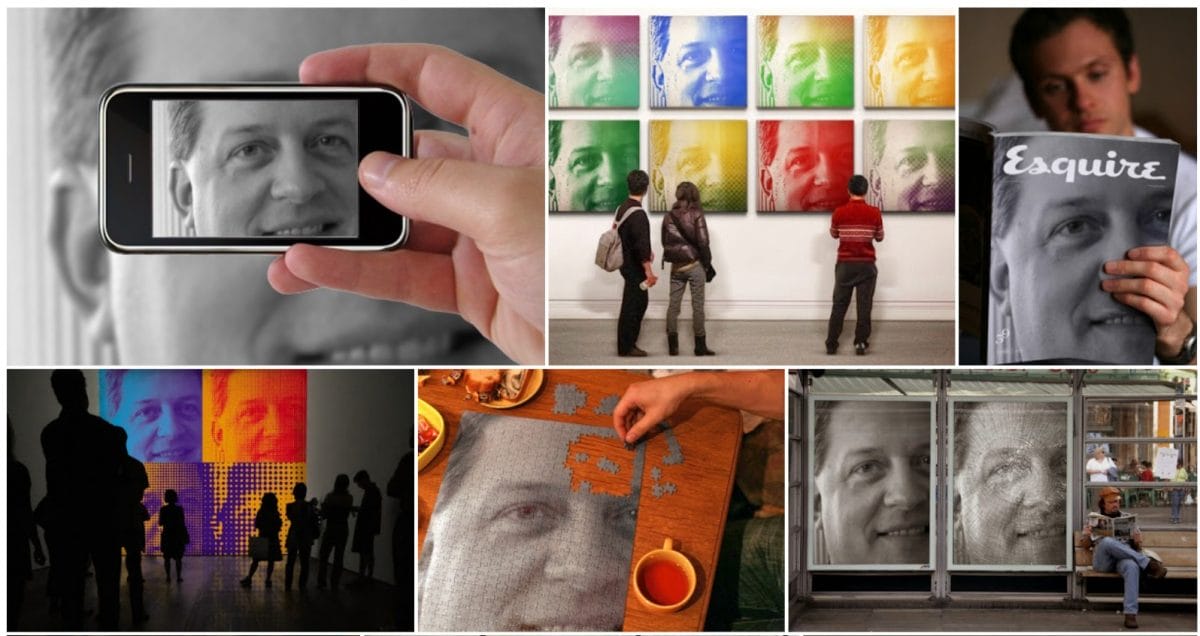 Vos Family History Highlights
The photos below provide a brief review of some family history (left to right, and top to bottom): Doug and Jane during college days; a colorfully retouched image from the wedding; four generations of Vos men. A happy photo of Doug and Jane Vos from the 'middle years'. Doug and Jane's 32nd wedding anniversary, and a 2018 photo (black and white) of Doug and Jane with most of their children and grandchildren.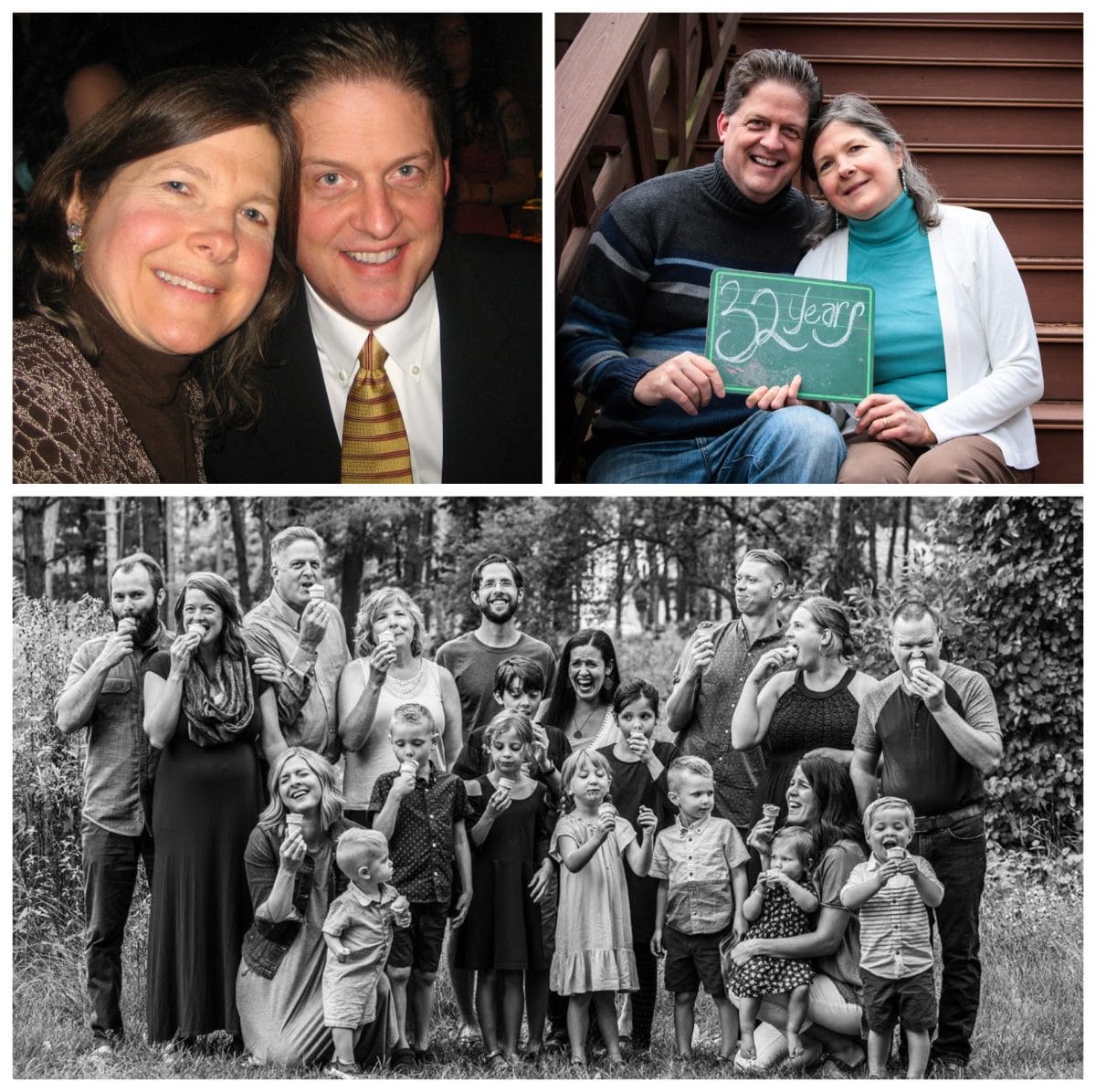 ---
Web Standards Advocacy
I'm an advocate for web standards and the idea guy behind Blue Beanie Day. My favorite software languages (in alphabetical order) are CSS, HTML, JavaScript, PHP, Python, Rebol, Ruby. Most of my work in recent years is done with WordPress.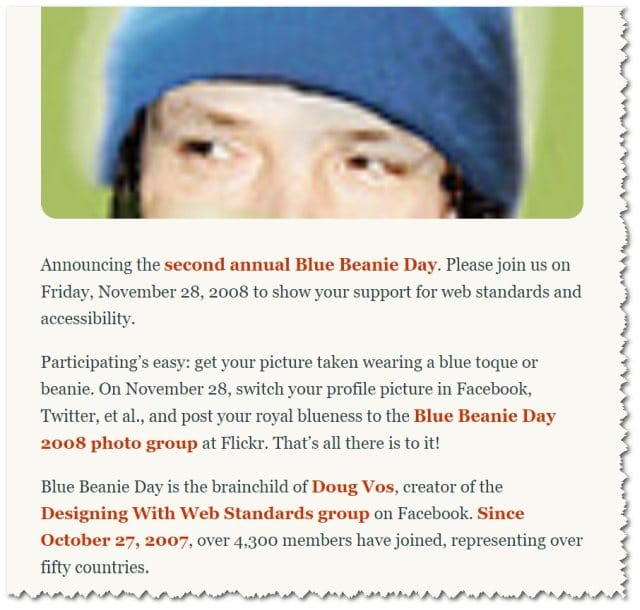 Here's a photo of me (below) wearing the iconic Blue Beanie in support of Web Standards. The photo was taken in 2007, and the photo was re-used to kick-start the 2008 Blue Beanie Day campaign (on Flickr) in 2008.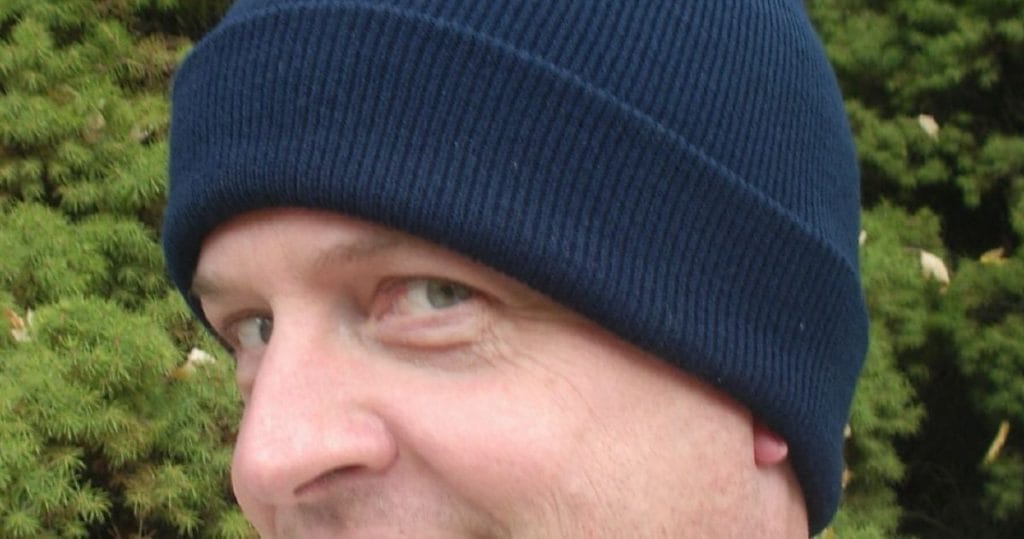 Recent Blog Posts
Visit the blog section to see recent posts.